Mercedes Benz`s car service «Inter Hofmann»
Inter Hofmann company has been servicing Mercedes Benz cars in Minsk for more than 25 years.
Inter Hofmann was the first to get the official right to sell Mercedes Benz cars in Belarus, later on focusing on service the cars of this brand.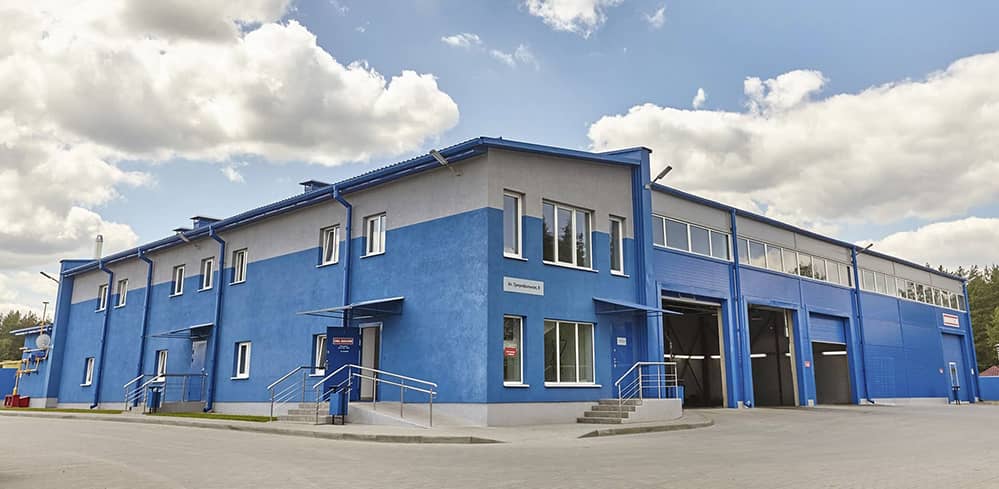 Quality
Long-term work with Mercedes Benz brand, for more than 25 years, allows us to solve customers` problems in an effective way. Our experience is a guarantee of the comfortable service that we provide to you. The company values its partners and customers and follows high standards of service.
Complete range of services
We carry out complete range of services of Mercedes Benz passengers cars and light vehicles of this brand in a large modern service center. Inter Hofmann is conveniently located at the entrance of Minsk city, from the side of M2 highway (Moscow direction). Thanks to the ability of solving of the tasks of repairing and servicing the cars in one service station, you have no need to go to different stations, spend your time searching for highly specialized stations, drive your car from one station to another. In the process of work the exact information about the necessary spare parts, the carried out work, the time-limits and the costs of services will be agreed upon with you.
We will service your car in the most comfortable way.
Spare parts
Original and licensed high-quality spare parts are available for customers of our car service. A lot of spare parts and materials can be found in the center`s own warehouse, which saves your time. Contractual original units and assemblies with minimum number kilometers travelled are in stock or can be ordered. Experienced specialists will help you to choose any spare parts for your car. All auto parts sold at Inter Hofmann are certified and are subject to warranty.
Comfort
Free transfer from/to Uruchye metro station
Convenient discount system
A modern waiting room with TV, WI-FI, coffee and kid`s zone
A large parking for 60 cars in a protected area with 24 hour video surveillance
24 hour possibility of vehicle recovery to the service center
We kindly invite you to Inter Hofmann car service
Agro town Kolodischi, Triumfalnaya street, 8
Feel free to contact us:
+375 (29) 135 12 12 (service center)
+375 (44) 730-44-44 (service center). Viber is available for message only
+375 (29) 684 02 30 (detailing department)
---